St. Stephen's Orthodox Christian Church
Welcome! We are a parish of the Orthodox Church in America, Diocese of the South. Join us for traditional Christ-centered worship in Longwood, Florida, a suburb of Orlando.
St. Stephen's is a community of Orthodox Christians in Northern Orlando seeking to glorify God by proclaiming the Gospel of Jesus Christ in its entirety to all people in Seminole County and the surrounding community.
Learn more about St. Stephen's.
WORSHIP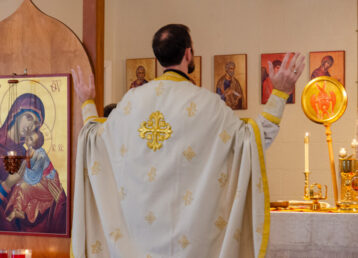 Prayer is the essence of Orthodox Christian life. The daily, weekly, and yearly cycles of the Church, complete with its feats, fasts, services, and Biblical readings, incorporate us into the mystery and life of our Lord and Savior. Experience the fullness of Orthodox Worship.
FELLOWSHIP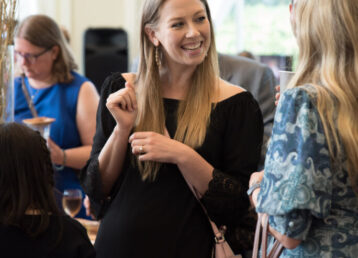 Early Christians devoted themselves to koinonia, or "common life". We endeavor to do the same. With multiple ministries, St. Stephen's provides many opportunities to grow spiritually through mutual support and education.
Find the group that's right for you.
Whether you are visiting the area or looking for a new Church home, St. Stephen's welcomes you! You can see our location and service times, or learn more about making your first visit to an Orthodox Christian service.
We can't wait to meet you!
Genuine faith requires right worship (Jn. 4:23-4), and because Truth is a Person, Orthodox prayer offers an encounter with the Risen Jesus Christ. Emulating Him, we support the work of His Church by pouring out our time and talents.
Support the work of St. Stephen's.
PARISH LIFE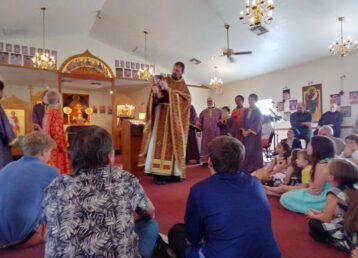 Weekly services include Sunday Liturgy at 9:30 AM. But that's just the start of our life of faith. Services throughout the week help prepare us for Sunday Liturgy and to strengthen our faith. Learn more about parish life at St. Stephen's.
Join us for services.